Spencer Byrum   CEO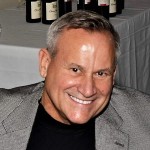 Spencer L. Byrum is the CEO and co-founder of HRS Consulting, Inc. – internationally known expert in adapting High Reliability Organization (HRO) Best Practices from aviation to high risk industries like healthcare, heavy construction, homeland security, municipal government, and more.  Mr. Byrum has been the Managing Partner, President or CEO of four human performance improvement companies since retiring from the Coast Guard as a pilot, safety officer, accident investigator, and Head of Standardization.  Mr. Byrum has been a safety catalyst and keynote speaker at over 300 national & international conferences for safety and high reliability processes.  He has implemented comprehensive programs for NASA, NATO, the FAA, the Coast Guard & the Department of Transportation and worked closely with all branches of the Department of Defense as well as the military forces of the United Kingdom, Italy, Belgium, Canada, Switzerland, Poland, and Greece.  His work with many of the largest healthcare providers in the U.S., Canada, the Netherlands, and the United Kingdom adds extensive international business acumen to his years of Federal expertise. His leadership provides a broad basis, in both corporate and government arenas, from which HRS Consulting can address client concerns. Mr. Byrum's recent book on High Reliability in Healthcare is available on Amazon.com
Lee Flowers   President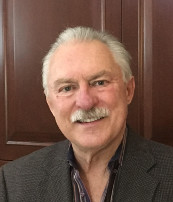 Lee Flowers is the co-founder and president of HRS Consulting, Inc. – a world leader in innovative adaptations from High Reliability professions to the field of healthcare.  He is a senior executive with extensive experience leading major performance improvement initiatives and operational turnarounds in complex global businesses with entrenched cultures.  He has served as President and CEO of Continuum, Inc. (developer of high-tech lasers for medical & defense industries), Executive VP of Dade Int'l, Executive VP of Baxter Diagnostics, Inc. (Baxter's largest subsidiary), and President of Baxter Health Care Divisions.  He has focused his business and process acumen on numerous healthcare institutions, from large Government hospitals to small outpatient clinics, achieving highly successful improvements in safety and productivity. He has provided high level oversight and business expertise for major safety and efficiency improvement initiatives while serving on Boards of Directors of companies in the US, Japan, and Canada.
Brian Kelley    Senior Vice President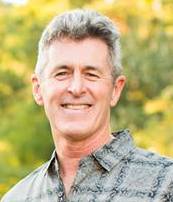 Brian Kelley is the Senior Vice President of HRS Consulting, Inc. after serving in the Coast Guard where he developed his expertise as a leader in Strategy Development, Operational Planning, Operations Management, Crisis Leadership & Management, Resource Management, and Process Improvement. Captain Kelley has broad strategic and operational senior management experience ranging from small units to large organizations in maritime safety and security, crisis management, incident response, inter-agency coordination, command center operations, and human resource management. He has led  organizations in local, regional, and national positions while developing policy, procedures, and tactics for effective and efficient safety, security, and response operations. Featuring excellent executive leadership, management, interpersonal and communications abilities, he has a proven track record of success in high visibility positions directly performing and supporting federal and joint public/private venture operations. His Coast Guard career features more than 29 years of leadership experience managing high-risk operations in the maritime domain, including crisis & emergency management operations, continuity & contingency planning, maritime safety & security operations, inter-agency law enforcement, environmental protection & response, and search & rescue operations. Brian has more than 13 years of experience in financial management, program management, and strategy development & planning across a broad array of Coast Guard programs, and extensive experience in achieving high reliability solutions while managing corporate-level human resources, including recruiting, accession, compensation, career development, personnel evaluations, surge staffing, and organizational workforce issues.