Rich Arnold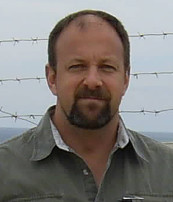 Instructional and performance technologist with 35+ years experience analyzing performance issues, designing and developing solutions, and successfully implementing them for U.S. military, government, and industry clients.  Deep experience conducting equivalent efforts across challenging locations in Africa, South/Central America, Asia, and the Pacific Islands.  Leads HRS efforts related to performance analysis, training nada instructor development.  Retired Coast Guard officer with deep experience conducting maritime and related security operations for both domestic and international clients.

Master Chief (ret) Butch Flythe
Butch participated in and trained search and rescue from US Coast Guard aircraft as a Rescue Swimmer and C-130 Drop Master for over 25 years.  He serviced, inspected, and maintained all rescue survival equipment, trained new Aviation Survival Technician (AST) students in all aspects of job performance as well as pilots and aircrew in the safe and proper usage of rescue survival equipment.  MCPO Flythe did market research, wrote requirements, conducted equipment testing, and solicited for contracts with survival equipment companies.  He managed a national maintenance system for the upkeep of Aviation Life Support equipment for all of USCG Aviation. His projects included the integration and missionizing of the CASA Maritime Patrol Aircraft, Replacement of the C-130 Wing Raft system, 406/GPS Personal Locator beacons, Aviation Chemical/Biological flying ensemble, and fielding a new modernized helicopter crew survival vest.  His is also involved in product development, marketing, and training for Aviation Life Support Equipment and Emergency Breathing Systems (EBS), FAA certification of hoist rescue harnesses, sustainment of the current USCG ASRK 16 and 24 drop sea rescue kit and flight vests, as well as design and manufacture of the Survivor Low Profile flight vest with built in tethering system.
David Hartt, EdD, CPT, PMP   
Dr. Hartt is the Director of Organizational Leadership and Learning Graduate Programs at the George Washington University Hampton Roads Center. In addition he has a M.Ed in Instructional Technology an Ed.D in Organizational Leadership, is a certified Program Management Professional (PMP) and a Certified Performance Technologist. Dr. Hartt is a leader with proven expertise in producing positive ROI for training and performance improvement products and services. Dr. Hartt realizes opportunities aligned with organizational strategy to produce award winning results.  Results and outcomes of programs, projects and products led by Dr. Hartt have been recognized for responding to participants' learning needs and on-time/on-budget performance by the International Society for Performance Improvement (ISPI), The American Society for Training and Development (ASTD now ATD), the Federal Government Distributed Learning Association (FGDLA) and the National Simulation and Training Association (NTSA).  Dr. Hartt is an expert in Adult Learning and Human Performance Technology (HPT) and skilled in all aspects of the ADDIE Model of Instructional Design. In particular Dr. Hartt's area of expertise is ensuring training initiatives are designed to address skills and knowledge gaps in order to improve individual, team and organizational performance.  Dr. Hartt has more than 15 years of experience and demonstrated successes in leading managing the enterprise level Training and Performance Functions.
James T. P. Hubbard
Jim Hubbard is a distinguished military leader and highly decorated aviator – that specialized in risk management and application of human factors to operational concerns. He finished his active duty career as Commanding Officer of the USCG unit chosen to provide Homeland Security overflight protection for Washington DC, despite the unit already having a remarkably heavy law enforcement deployment and search/rescue responsibility.  His safety expertise was crucial to the development of the unique protection/armed use-of-force mission (among the most challenging helicopter flight regime in the world) and safe execution of the stand-up of the operation.  He is a recognized expert in safety training and risk management: earned his Aviation Safety Officer qualification at Naval PG School, Master's of Science Degrees in both Aerospace Management and Aerospace Operations, and is completing his Doctorate in Aviation Safety studies.  He is also an Air War College graduate, earning a Masters Degree in Strategic Studies.  He served as a Safety Manager at USCG Headquarters in Washington DC, performing site evaluation, mishap investigation and CRM instruction duties.
Jim is a Homeland Security innovator, operational risk management SME, and respected leader among USCG aviators.  Presently an Adjunct Instructor at Embry Riddle Aeronautical University in Human Factors, Safety System Engineering, Aviation Safety.
Dave Kranking
Dave Kranking is a retired U.S. Coast Guard officer with more than 30 years of leadership and management experience across a broad spectrum of missions and functional specialties.  Dave has a proven track record of achieving organizational success in positions of significant and increasing responsibility and visibility, from small units to large enterprises.  He has directed and managed programs and operations having local, regional, and national scope and impact.  His key strengths include Acquisition and Contract Management, Financial and Resource Management, Project Management, Operations Planning and Management, Human Resources and Administration, Policy Development and Execution, and Communication Skills. 
Erin MacDonald
Commander (Ret) Erin MacDonald is a recognized leader and manager of the US Coast Guard's Search and Rescue Command center training programs.  She has also served as Executive Assistant Governmental and Public Affairs – Managing directorate staff of over 60 personnel in coordinating service wide External Affairs, Public Affairs and Strategic Communications divisions.  Commander MacDonald served as the Deputy Program manager for USCG SAR program, responsible for all SAR policy, doctrine, TTP and related research and development initiatives. And was the founding supervisor/member of Coast Guard's first Operations Center Standardization Team.  The Stan Team provided evaluation and training to 53 command centers nation-wide according to national standards.
Jeff R. Pettitt
Jeff Pettitt specialized in Crew Resource Management (CRM) and Safety Training programs during his lengthy military career.  He was a recognized leader in aviation safety, culminating his 28 year US Coast Guard helicopter flying career with back-to-back Commanding Officer assignments, including responsibility for the entire initial Flight Training efforts of the USCG.  As a true safety innovator, he developed the Coast Guard's first CRM program and trained the first 40 CRM Instructors – and then successfully expanded the CRM program from aviation to the afloat and tactical USCG communities.  He earned his Flight Safety Officer designation at Naval PG School in Monterrey, plus a Master's Degree in Human Resource Management from Central Michigan Univ.  He served a tour in USCG Headquarters in Washington DC as a Safety Program Manager, trained in mishap investigation and risk analysis, and helped develop the aviation mishap analysis program still in use by the USCG.  He presently teaches numerous CRM and aviation safety classes plus International Flight Procedures courses for CAE SimuFlite.